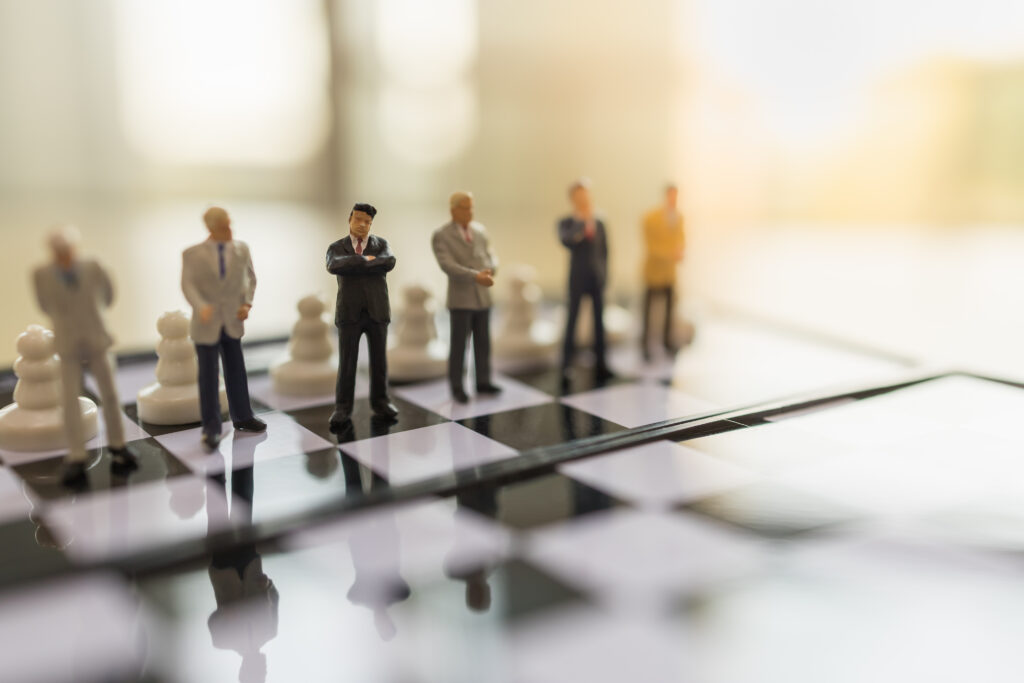 GREAT PEOPLE
IS OUR SECRET
We are enthusiastic system integrators who provide our clients with reliable IT systems, helping them achieve better performance, scalability, and security. Our team is quite energetic, passionate, and devoted. Each member of our team is dedicated to a specified field but together, we create a harmony of success.
Join us and let's continue your career development journey!
Senior Oracle Database Administrator
Posted on August 11, 2022
Key Responsibilities
As a member of the ICT Misr organization, your focus is to deliver support and solutions to the Oracle customer base while serving as an advocate for customer needs.
As a Senior Database Administrator, you will interface with the customer's IT staff on a regular basis. Either at the client site or from a remote location, you will be responsible for resolution of moderately complex technical problems, recommended maintenance and repair/workarounds for Oracle products. You should be highly experienced in some Oracle products.
Requirements
· 4+ years of experience with Oracle Database as a DBA/Consultant/Support Engineer.
Expert knowledge of Oracle Database, Goldengate, Exadata, Oracle RAC, Oracle ASM, Data guard, Backup & Recovery etc.
Strong DBA skills and relevant working experience with Oracle Database 11g – 19c
Experience implementing high availability features of Oracle Database (MAA).
Experience in Oracle Enterprise Manager (OEM) 12c/13c is a plus
· Knowledge on DB Security viz. AVDF, DB Vault, Oracle Key Vault & TDE would be added advantage.
Hands-on experience on FMW products (WebLogic, OBIEE and SOA).
Experience working with Linux operating systems, software configuration, networking, standard internet services, cloud computing patterns.
Strong understanding of Linux/Unix commands.
Strong Performance tuning skills – Query tuning / DB tuning / Memory tuning.
Sharp technical troubleshooting skills.
Good understanding of support processes.
Ability to manage escalated technical situations & develop action plans.
Ability to spot proactive services that benefit of customer.
Ability to facilitate issues with Development and Support.
Strong analytical skills.
ITI graduated – Preferred.
BS and/or MS in Computer Science or equivalent preferred.
Oracle OCP /OCI certification – Preferred.
Send your full resume attached with your LinkedIn Profile to [email protected]
Senior Infrastructure Consultant
Posted on August 11, 2022
Key Responsibilities
Advanced data storage understanding with a wide variety of vendor/ technology exposure.
Understanding and experience with multiple data protocols (SAN NAS etc.)
Supporting Storage Systems Connectivity products for ICT Misr customers.
Responsible for Implementation and technical support for FC SAN products such as Brocade, Cisco fabric switches & FC IP Switches.
Responsible for analyzing configuration issues, break-fix issues, coordinating with Storage Systems vendor, collaborating with other product support teams.
Troubleshoot the issue and provide solution to the customer.
Flexible to work after working hours if needed.
Work on customer issue remotely via phone/email/chat/WebEx.
Job Requirements
5+ years of experience with NAS/SAN storage environments with at least At least 3 years of experience in Systems Administration or Architecture role.
Storage Replication experience across multiple data center.
Experience in IT systems to support multi-tier disciplines: storage, backup, and platforms.
Experience on FC Switches Brocade, Cisco & SAN management.
Knowledge on SAN fabric, FCIP & host to SAN connectivity.
Command line experience strongly preferred (OS, SAN, and Storage).
Experience in coordination, validation and planning for required firmware/patches/microcode upgrade activities.
Dell Storage technologies highly desired (PowerMax, Isilon, ECS, PowerStore).
Troubleshooting (fix issues related to advanced configuration on Switches (Brocade & Cisco).
Experience in NAS/ SAN storage would be an added advantage.
Knowledge on host operating systems like Solaris, HP-Unix, AIX and windows.
Strong knowledge on fibre channel basics.
Strong customer service skills to address issues/escalations.
In-depth knowledge on Fabric switches will be added advantage.
Send your full resume attached with your LinkedIn Profile to [email protected]