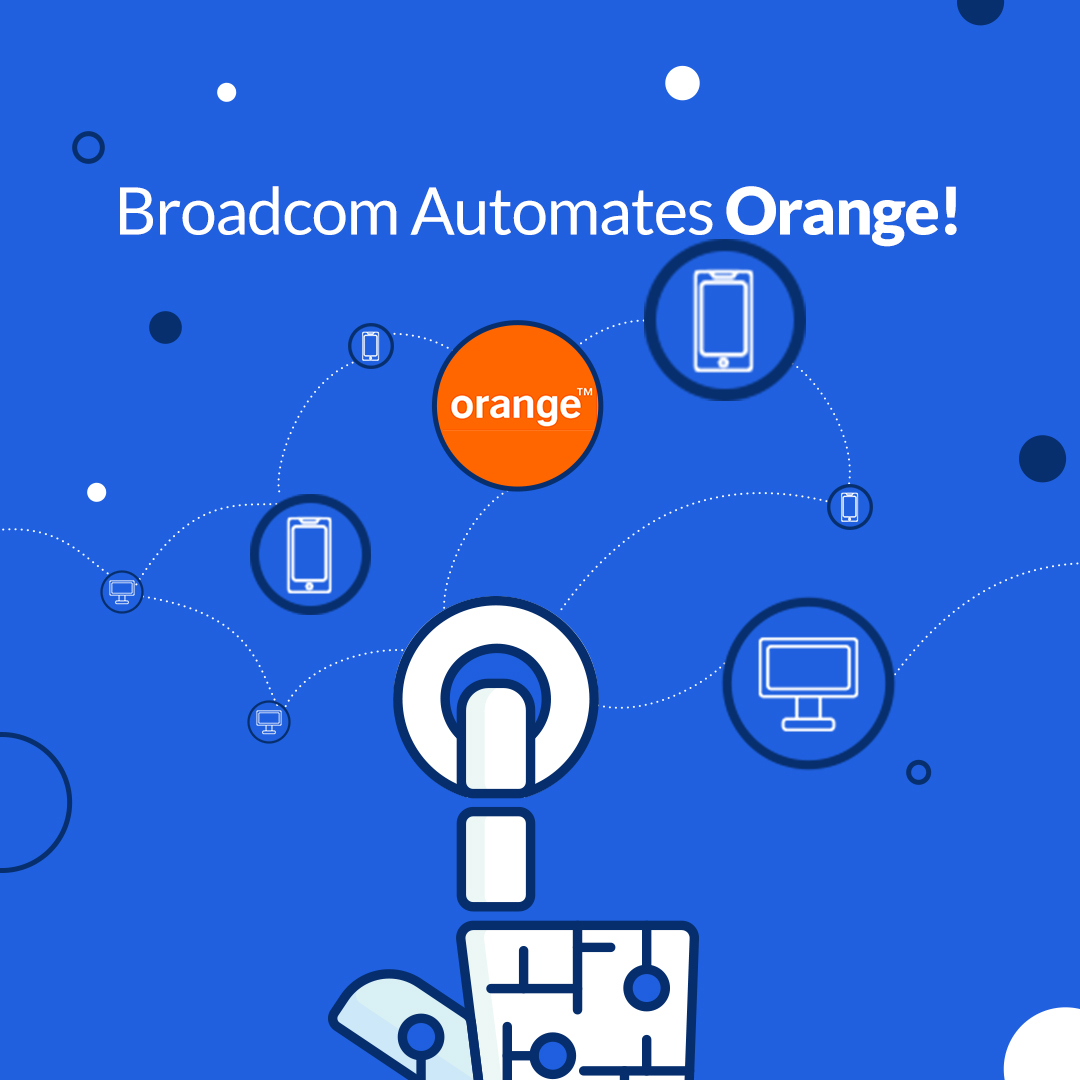 Orange Egypt is one of the biggest mobile network providers in Egypt. They provide voice and data exchange services, as well as 4G, 3G, ADSL, and broadband internet.
More than 152,000 employees stand behind to serve more than 101 million customers.
Orange Challenges
Handling the Operations is always a challenge. Many systems, tools, and programs are used to run internal operations and customer service.
In addition to that, backup is powered by human intervention, and in the presence of the current lockdown status, it will be a hectic process.
In normal conditions, Orange faces a big cost of time, money, and human resources, so ICT Misr is positioned to have the solution.
ICT Misr Solution
ICT Misr implements Automic Automation from Broadcom, which helps the business to scale the IT operation down in one single platform, and derives more value from automation. It's supposed to:
Manage complex workloads from microservices to the mainframe, simplify the deployment of business services across multi-clouds.
Accelerate the integration of big data and AI initiatives.
Improve SAP processing performance and create new levels of agility.
Increase visibility and control on Oracle E-Business Suite processing.
How Automic Automation Helped Orange?
Automic Automation helped Orange to upgrade the employees' efficiency plus productivity, and this was reflected in the quality of customer service. This solution:
Minimized workload.
Automated all business processes, applications, ERP systems, and Oracle Apps.
Saved staff time by decreasing the number of tasks.
Supported by Problem Solving to detect and solve the problems to prevent lockdown issues.
In addition to:
Make plans for Microsoft and Jira.
Enhance the process with tools like Slack.
Help Dev-Ops people by integrating with tools like Cloudbeds.